---
We are a Friedrich "Authorized" Sales & Service Dealer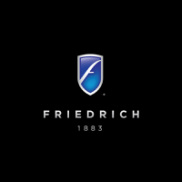 AUTHORIZED SALES & SERVICE
Many people buy an air conditioner that is too large, thinking it will provide better cooling. However, an oversized air conditioner is actually less effective — and wastes energy at the same time. Air conditioners remove both heat and humidity from the air. If the unit is too large, it will cool the room quickly, but only remove some of the humidity. This leaves the room with a damp, clammy feeling. A properly sized unit will remove humidity effectively as it cools.


---
$25.00 Rebate on Friedrich "CHILL" Models!!! Promotion ends August 31, 2014.

---

The advantages of buying from us versus the so-called retail appliance giants...
When you call the "sell everything" store, to them an air conditioner is just another product in their vast inventory. Do you think the salesperson who just sold a vacuum or toaster really knows how to properly cool your home or office?

At Ace Air Conditioning, we only do one thing and we do it right!

Our trained sales staff will ask the right questions and make sure you get the right air conditioner.

We Offer Free Estimates

Another advantage is SERVICE! When you buy from an appliance store, the minute you walk out the door you're on your own. If you have any problems with the air conditioner, they can't fix it. Instead, you'll be searching for a company that can.

We Service What We Sell!

At Ace Air Conditioning, we do all service in our huge facility. Not only are we one of the largest Friedrich Authorized Service Centers, we have parts for every major brand of air conditioner.

---
---
Ace Air Conditioning 24-81 47th Street, Astoria, NY 11103 (718) 726-7120 (212) 406-2256
---